Leroux® Peach Schnapps
Sweet, Tart, 🍑
Bring the summertime flavour and aroma of fresh peaches to any cocktail with this energizing, sweet & sour liqueur.
30 Proof • 15% ALC/VOL
Available in 750ml and 1L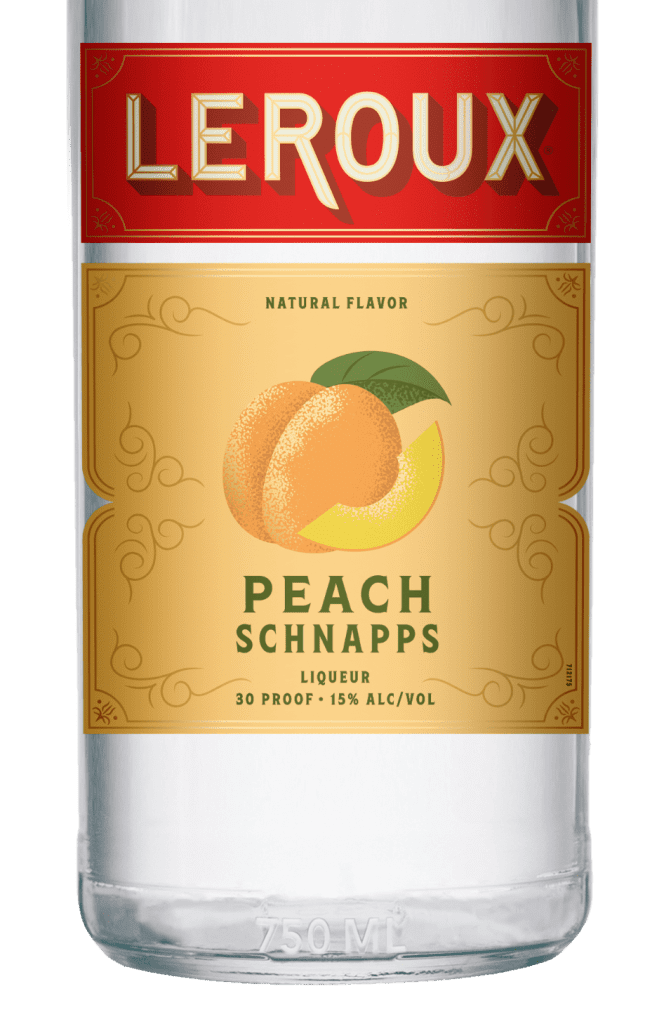 Peachy Keen Raspberry Dream
Sweet, tart fruit flavours mix and mingle in this riff on the Raspberry Dream cocktail.
1 oz Leroux® Peach Schnapps
2 oz raspberry liqueur
3 oz orange juice
Barspoon of simple syrup
Raspberries for garnish, optional

Add all ingredients to a mixing glass with ice and stir. Strain into a chilled glass. Garnish with fresh raspberries.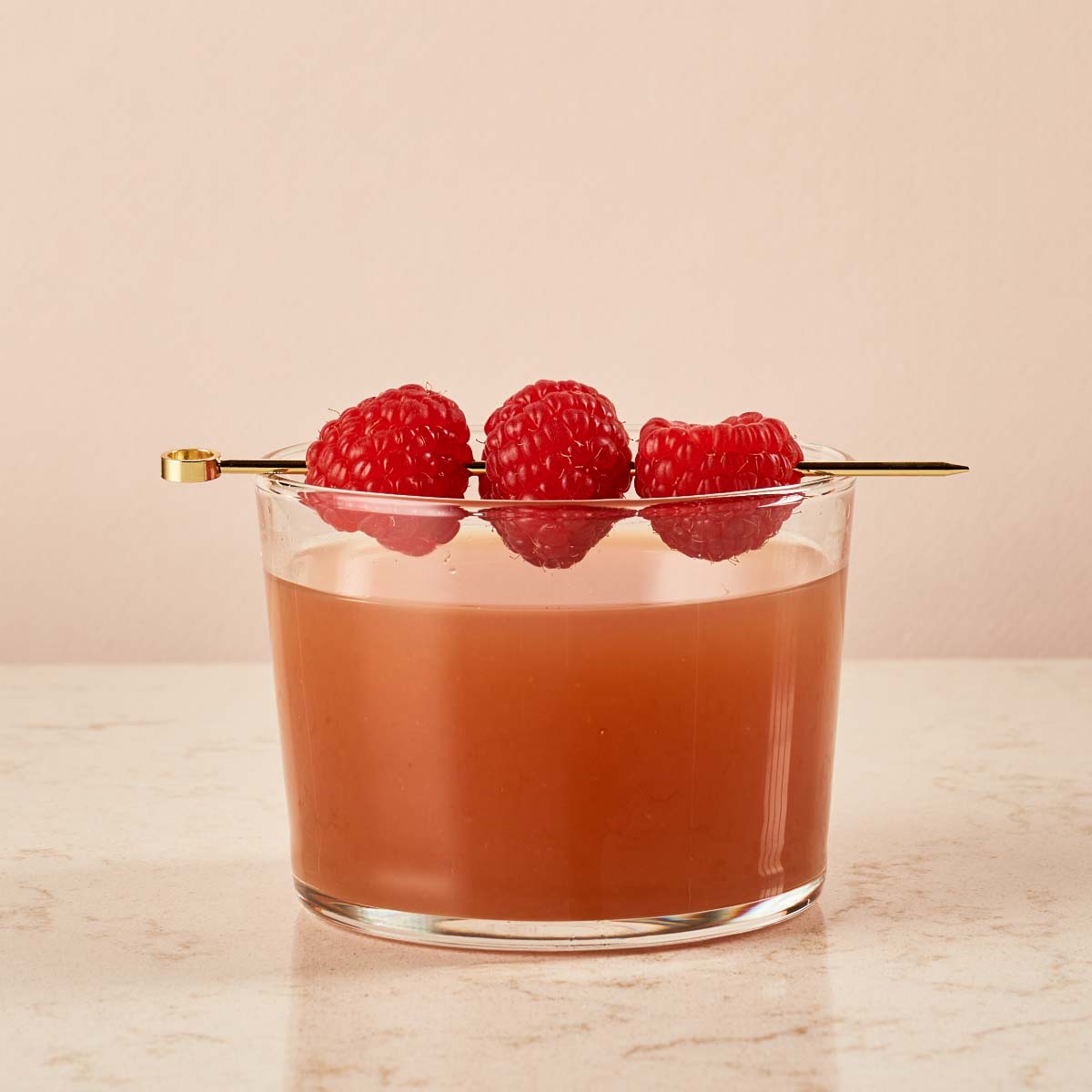 Red Peach Pirate
Shiver your guests' timbers with this blend of tropical flavours and the addition of vibrant red grenadine.
2 oz Trader Vic's® Spiced Rum
2 oz Leroux® Peach Schnapps
4 oz orange juice
Dash of grenadine
Peach slice and cherry for garnish, optional
Add all ingredients except grenadine to cocktail shaker with ice. Pour into glass with ice and drizzle some grenadine. Garnish with peach slice and cherry.
Jez sez:
"Here is a fun joke I literally just made up: What is this cocktail rated? Arrrrrrrrr. For aRrrrrrrrrrreally tasty."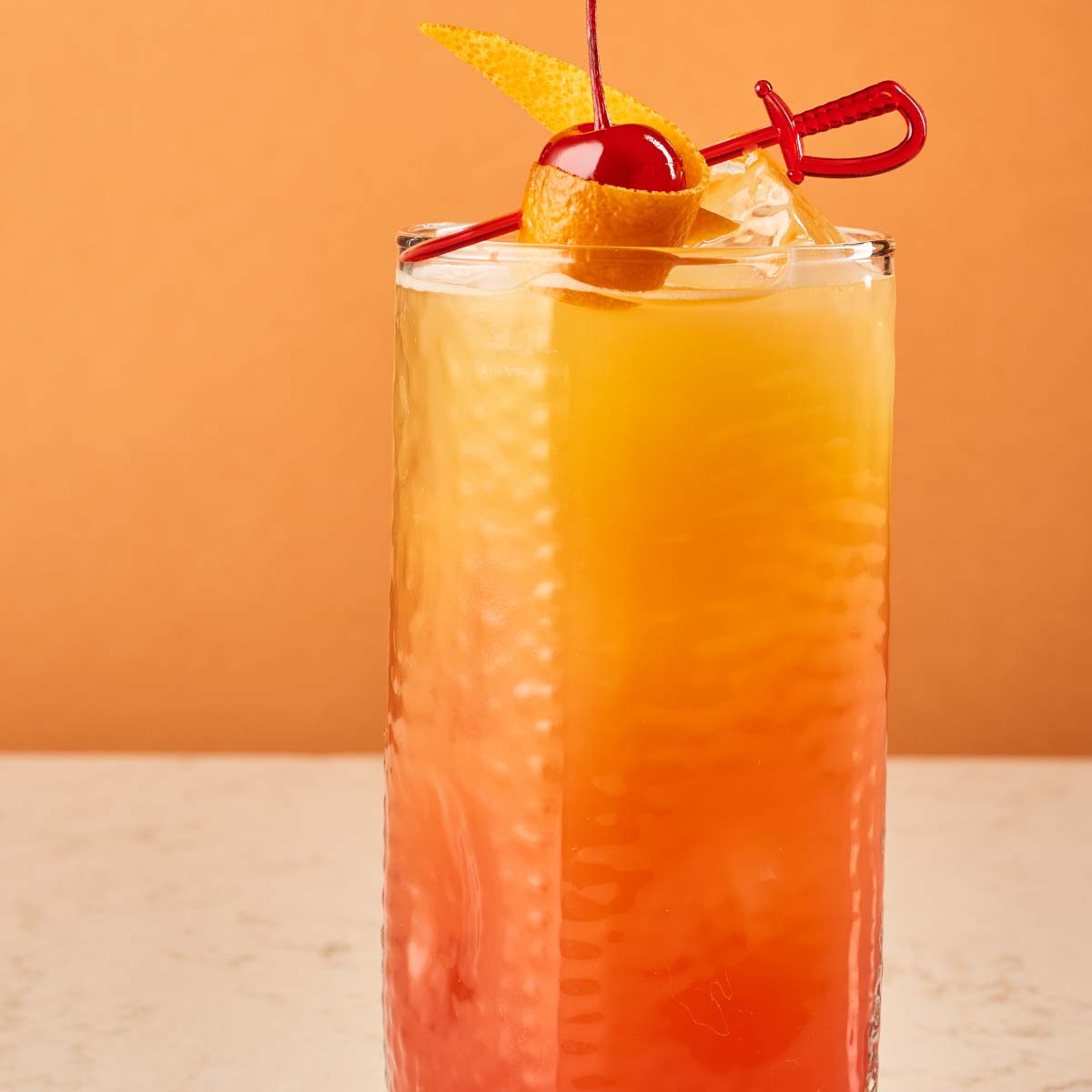 Big Batch of Bellini
Say 'mimosa' no more. This bubbly, fruity breakfast cocktail is a step up in every way, and you can prepare it by the batch.
1/3 cup Leroux® Peach Schnapps
3 cups Prosecco
1 lb frozen peaches
Peach slices and a raspberry for garnish, optional

Place all ingredients in a blender, puree until smooth. Serve immediately and garnish as desired. Great for batching.
Jez sez:
"Oh, I am huge on the brunch scene. My friends and I, we call each other BFFs. It stands for Breakfast Friends Forever, and we order pancakes maybe twice a weekend."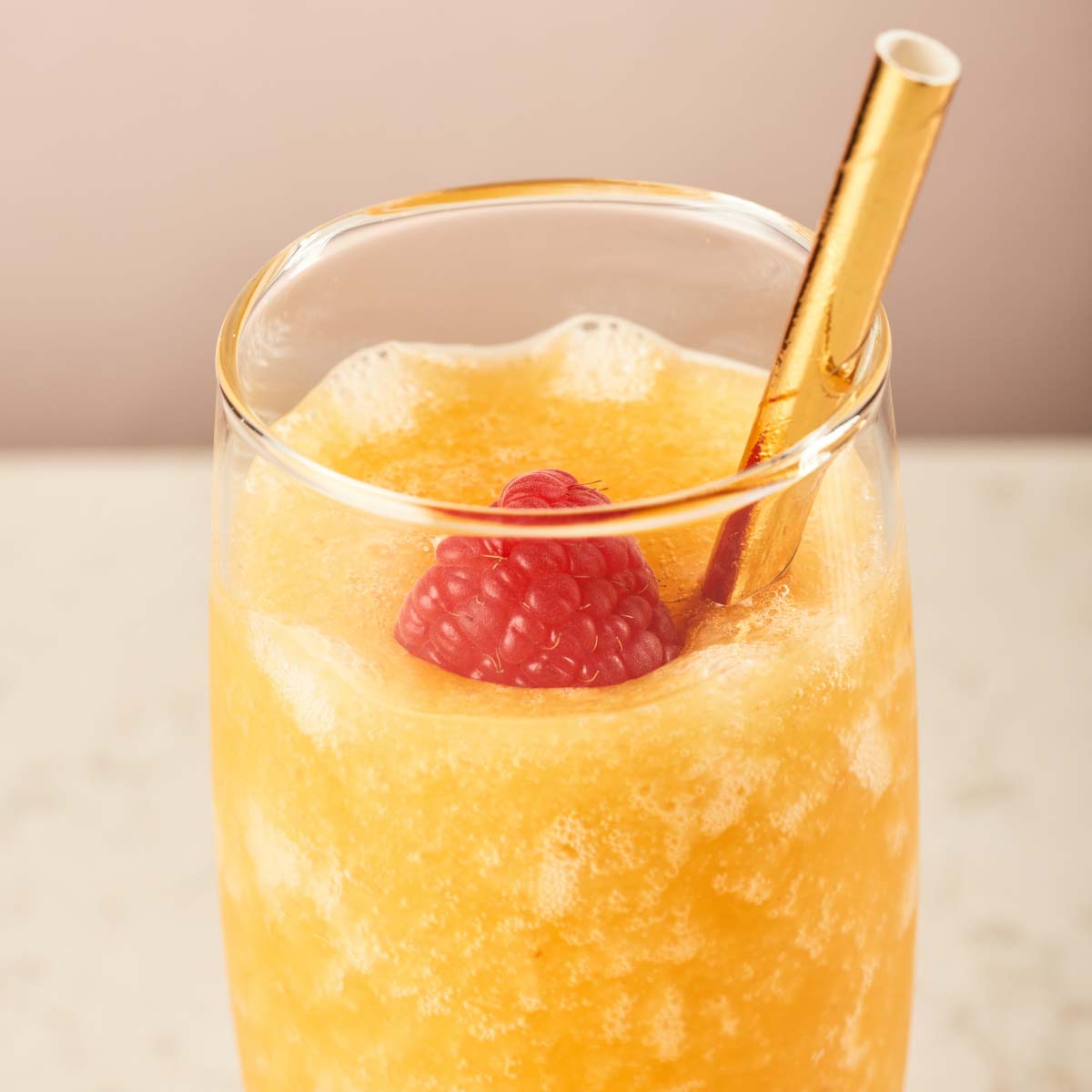 More Flavours to Explore