Leroux® Green Crème de Menthe
Minty, Fresh, Green
A refreshingly mint-flavoured and especially mint-coloured cordial for eye-popping after-dinner drinks.
48 Proof • 24% ALC/VOL
Available in 750ml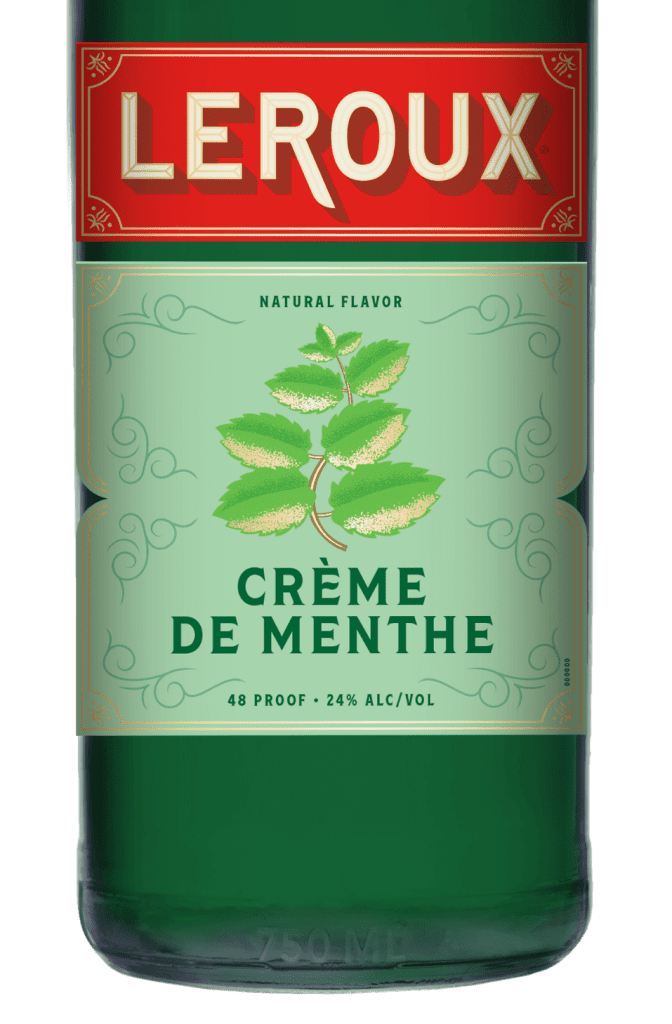 Jez Sez
Would a mint liqueur of any other color be as sweet? Yes. We offer it. It's delicious. You should try both.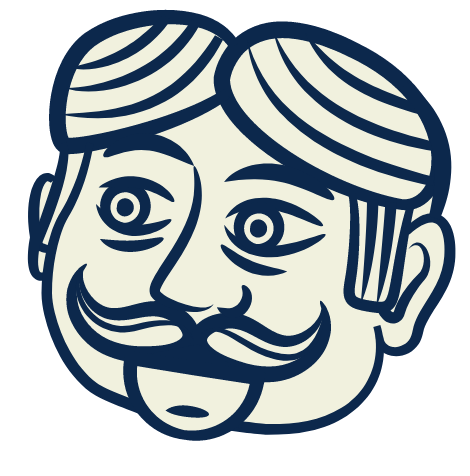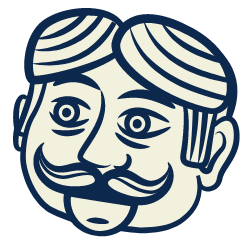 Grasshopper
Retro done right, this classic after-dinner drink delivers all the flavour of a silky, mint-chocolate dessert.
1 oz Leroux® Crème de Cacao (white)
1 oz Leroux® Crème de Menthe (green)
1 oz fresh cream
Add all ingredients to a shaker with ice. Shake well and strain into a chilled cocktail glass.
Jez sez:
"Baba found a grasshopper in the cellar once. Massive thing. Nothing to do about it. We had to sell the house."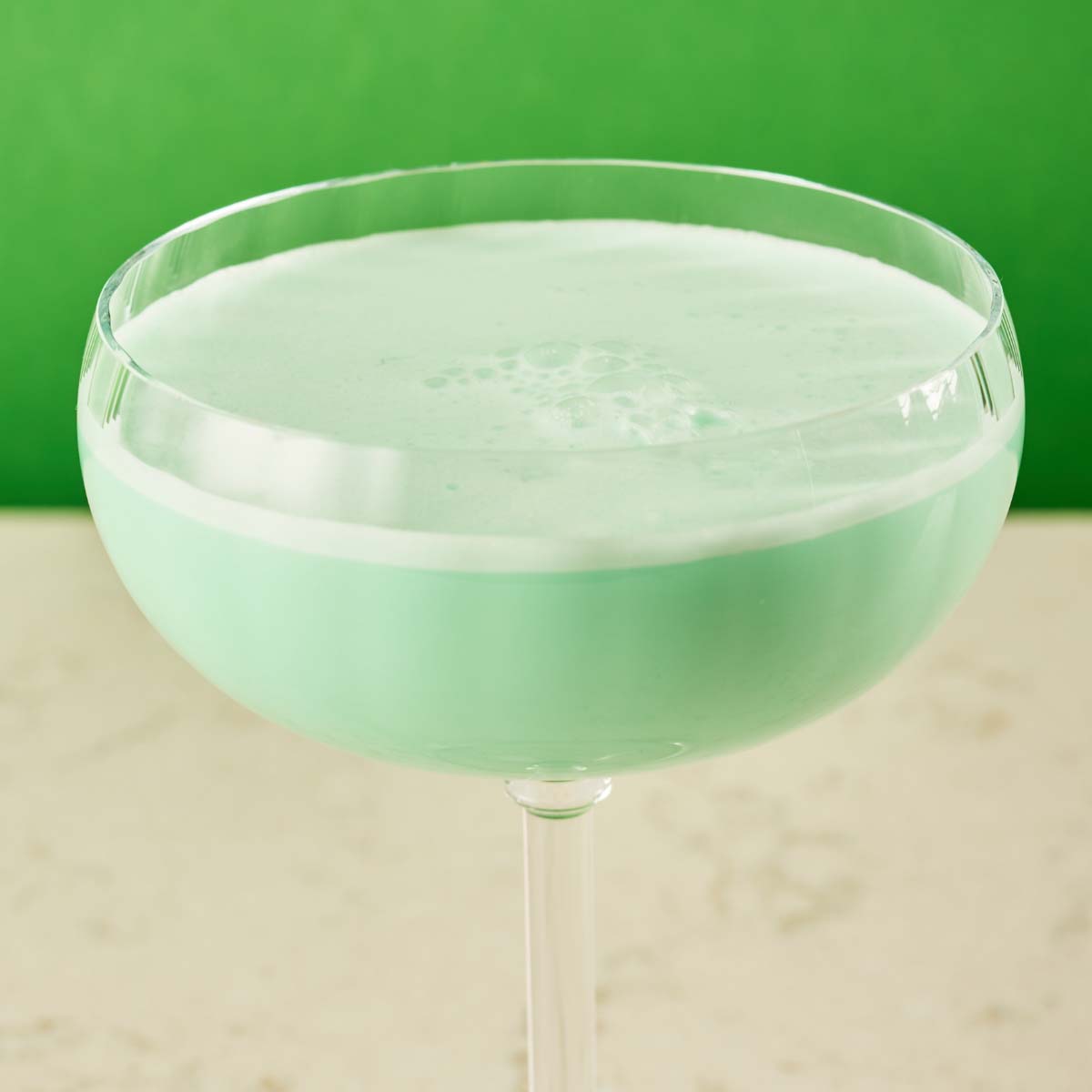 Welsh Dragon
Indebted to British mythology, if not the British palate, this drink is delightfully sweet and vibrant. (Please don't sue us, Walt.)
2 oz Leroux® Peach Schnapps
2 oz Leroux® Melon Liqueur
1 oz Leroux® Crème de Menthe
3 oz orange juice
3 oz pineapple juice
Combine ingredients in mixing glass with ice and stir to chill. Strain over ice and serve.
Jez sez:
"I have always been fond of the Welsh, who put a dragon right there on their flag. In Poland, we went for something less menacing: two colors."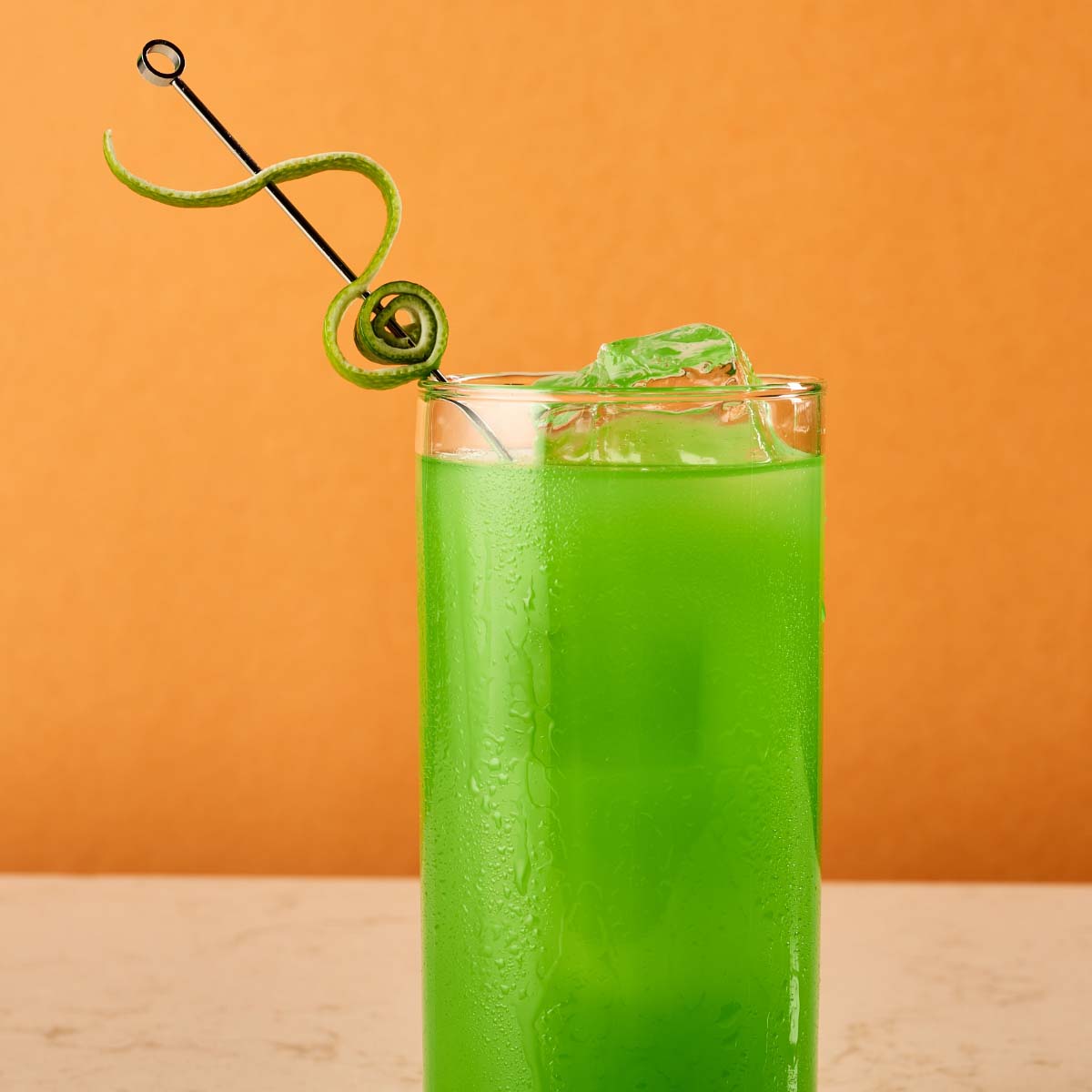 More Flavours to Explore